/ Meet the MAGICFX ClubBlower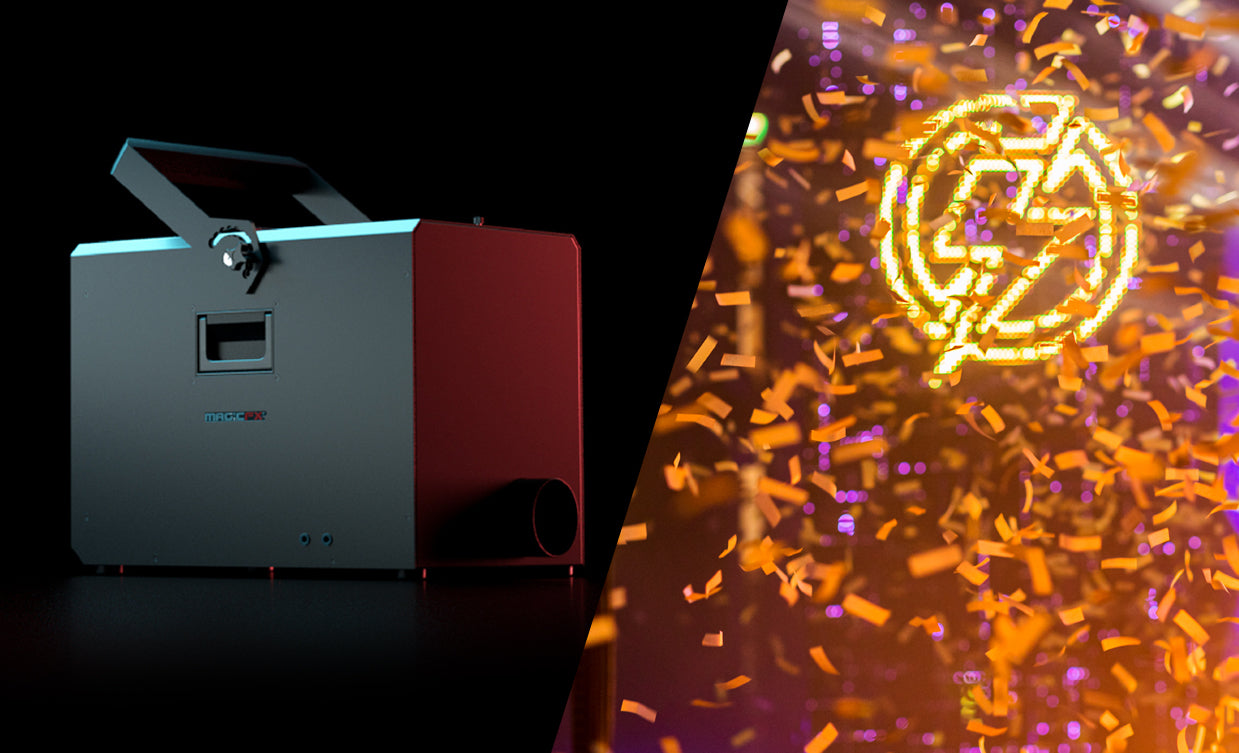 The MAGICFX® CLUBBLOWER has officially been released and a perfect product that we have been waiting eagerly for! The ClubBlower is a special effect machine that blows confetti into the air using a powerful electric blower. Distances up to 8 meters can be reached! The MAGICFX® CLUBBLOWER is equipped with a especially designed venturi nozzle and has a confetti hopper. The hopper has a foam roller that automatically doses the confetti.
This blower is perfect for DJs, bars, clubs and indoor event halls for its ease of use, operation and achieves a professional looking effect, just plug in and power up and confetti will fire. Automatic, consistent and event dosing of the confetti and able to load 1kg of paper confetti for approx. 2minutes of output or 2kg of metallic confetti for approx. 2mins of output.


FEATURES
/ Powerful effect up to 8 meters
/ Automatic dosing system (continuous flow of confetti)
/ Adjustable truss bracket
/ Mount bracket as floor stand (DJ-booth bracket)
/ Plug and play
/ Combine with an FX-BLOWER and blow up to 20 meters!\

▶ Check it out: https://www.specialfx.com.au/collections/new-products/products/magicfx-clubblower