/ SFX Installations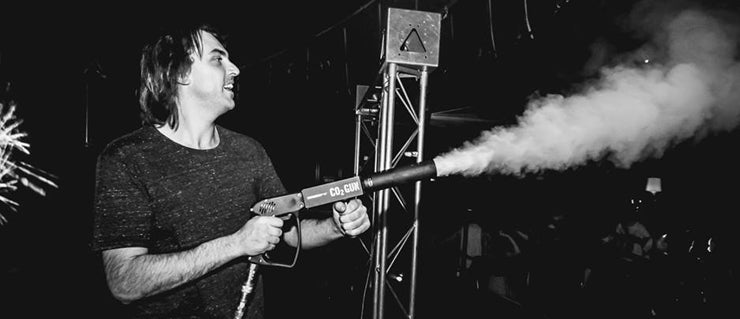 No matter if you have a Night Club refurbishment project or a Theatre set, we can install almost any type of pyrotechnic or special effect and incorporate it seamlessly into you production.
In the past we've worked with set designers to install effects into stages and stage sets, into props, trailers and even into vehicles! We've designed foam machines for videoclips, put flame effects into guitars, built pyrotechnics into a rather spectacular machine gun effect and range of different magic tricks.
Whether you need effects that can run for a single performance or a six month run, want a permanent Co2 Jet install for your Theme Park or want to put Co2 Jets into your Club room we have the expertise and the equipment to do the job.  
We can specify, source, import and supply almost any type of effect and will quote for both long and short term supply, we're also happy to quote for the hire and maintenance of pyro controllers & holders, SFX equipment and consumables from confetti products to smoke fluids and Co2 cylinders for both one-off Events and long running shows and tours.
At SpecialFX Australia we offer a complete SFX design service, right through from your creative sketches to manufacture and installation, to in-show maintenance and tech support, to show end and equipment storage.
From your initial enquiry a project manager will be able to let you know what is technically possible, what is the most cost effective way of attaining the desired effects and can organise a quote either via ourselves, or where appropriate direct from one of our suppliers.
Once commissioned we can arrange professional installation and training on all of the products we supply and we back up our service with fully trained staff available at all times for technical support and emergency maintenance.