/ Confetti - Shot, Drop or Blast…?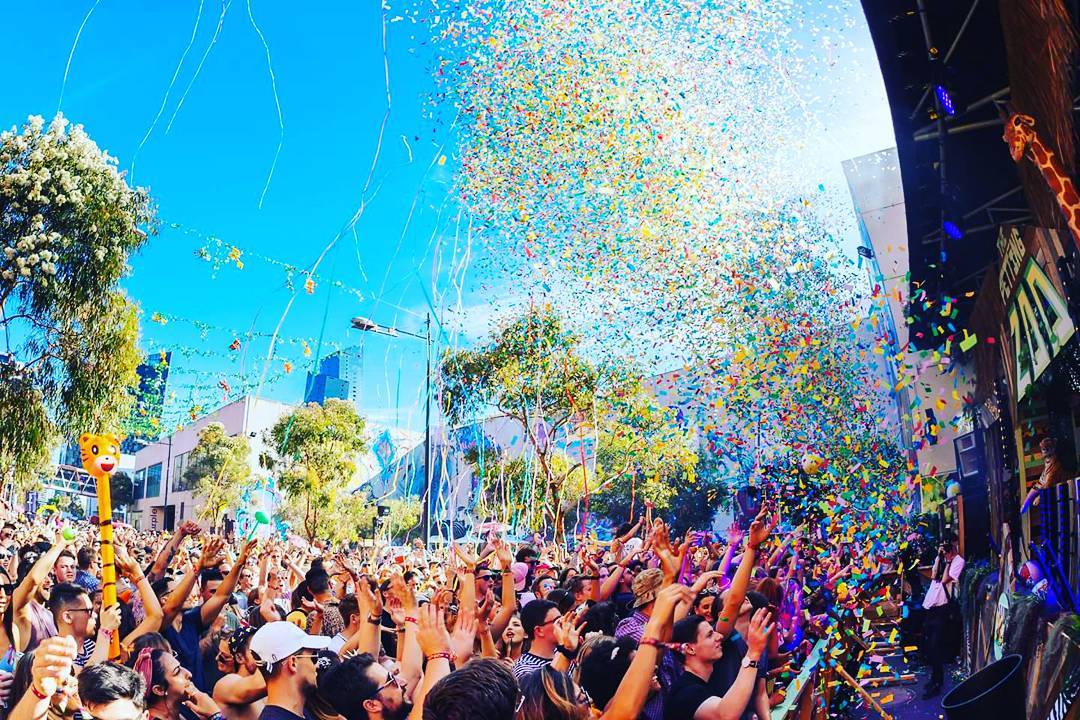 Although sound, lights and other aspects of your event are important, what many people forget is that there are many more beautiful effects that can make a great show - Confetti and Streamers take your event to the next level, an effect that is immersive, fun and leave a lasting impression,

We do have so many different confetti and streamer delivery systems and equipment available for your next event at SpecialFX Australia to purchase and hire with or without a technician, and there are quite a few considerations and questions that need to be determined to achieve the best effect but particularly how you envision the effect to visually look and create your wow factor moment… Do you envision an unrivalled instantaneous SHOT of Confetti, an elegant rain shower DROP of Confetti or a whirlwind BLAST projection of Confetti...


SHOT
Looking for a shot of adrenaline that get hearts pumping? A SHOT provides a single high powered burst of confetti that is instantaneous shooting confetti into the air and allowing it to float down over your crowd. A Shot works best on high impact moments to highlight and enhance a beat drop in a dj set, a congratulatory award announcement at a gala dinner or a ribbon cutting ceremony at a charity event. An unrivalled hit to really accent and accentuate the moment.


For a supersized special effect, our extremely powerful Stadium Shots and X-tremeshot will guarantee to send shockwaves, which can launch confetti and streamers up to a mind blowing 50 metres. Perfect for creating that surge of explosive energy at your next event! As the largest cannons available in Australia, the Stadium Shots give an unrivalled hit of confetti or streamers and as the name implies are designed for use in the largest of venues, arenas and stadiums. You really have to see these beasts in action to appreciate them, but to us there's no better effect for the big occasion.

SpecialFX Australia Recommends:
Powershots
Shotbase DMX
Confetti Pistol
Confetti Gun
Big Shots
Stadium Shots
Extreme Shots

DROP
If you want to create a glamorous look, a silent glitter rain of confetti that can lasts several minutes -  Our Swirl Fans and Theatrical Snow Dropper are a perfect choice to create a 'DROP' of confetti, ideally suited effect for theatre, fashion shows and TV broadcasts. The units can be mounted in a truss or roof beam and can be easily controlled and when turned on delivers a continuous slow shower of confetti raining from above. With these machine you can let a nice rain of colored confetti come down, which in turn creates an exclusive visual effect from a light soft flutter of confetti to a heavy drop that will totally cover your stage as well as whatever or whoever is on it!

Loaded with our special snow confetti, they are also a great alternative to wet snow machines as they don't make anything wet or soggy and are very easy to clean up afterwards.

SpecialFX Australia Recommends:
Confetti Swirl Fans
Confetti Snow Droppers



BLAST
For a sustained, constant projection of Confetti - SpecialFX Australia has an extensive range of equipment that will make your event a BLAST!

Blowers and Blasters are famous from many large indoor and outdoor events and concerts and sports games for that trophy lifting moment!
For Small to Medium stages and events - the proof that you can achieve a professional confetti effect on a budget are our LED Confetti Blowers allow you to project large quantities of confetti with the biggest advantage being that it can blow continuously with just plugging it into power.
For big impact events where you need a big effect, our co2 powered super blasters and stadium blasters are capable of punching our 10KGS of confetti effortlessly in under a minute up to 20-25m in the air, these are really something and work amazing - perfect for festivals, arenas and stadiums.

Want to know what it's like to experience a blizzard of confetti? We promise that this product will provide that high-energy climate you're looking for.

SpecialFX Australia Recommends:
LED Confetti Blowers
Confetti Mini Blowers
Ultratec Cyclofettis
Stadium Blasters
Super Blasters
Mini Blasters
As any room explodes with confetti, there will be no shortage of smiles all around. These effects will bring your event to life! We take the time and effort to understand your requirements and will focus on your needs and recommend the most suited effects available for your event, to meet your vision and especially captivate your audience.